Are you ready to turn up the heat?
Truth or Dare Questions: Spicy Edition for Couples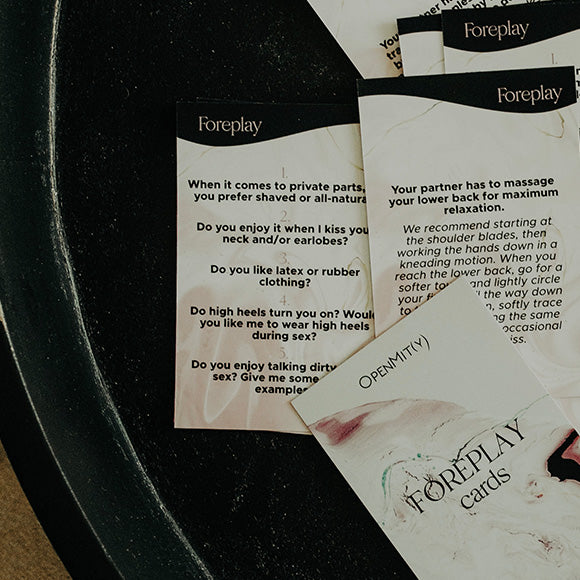 50 Truth or dare questions for couples spicy edition
For couples seeking to fan the flames of their relationship or simply embark on a playful, revealing conversation, we present 55 spicy questions. Ranging from the sweetly romantic to the daringly suggestive, these queries are designed to challenge, tantalize, and strengthen your bond. Whether you're cozying up for a quiet evening together or seeking some entertainment for a long road trip, these questions are the perfect tool to deepen your connection and turn up the heat. Ready to play?
These questions can be both fun and revealing, helping to deepen the connection between couples. Always approach them with a sense of playfulness and open-mindedness.
Spicy questions
What was the first thing you thought about me in a romantic or sensual way?
Is there a particular outfit of mine that you can't get out of your mind?
How would you describe the way I taste?
How would you react if I surprised you with a sensual dance?
What's a sensation or texture (e.g., silk, ice, feathers) you'd like to introduce into our intimate moments? How about hot massage with the low melting point massage candles?
How do you feel about blindfolds or light restraints?
What's something you'd like to whisper into my ear in a crowded room?
Which words or phrases from me make your heart race?
What's a fantasy you've always had but never shared with me?
Would you like to document the feelings and emotions of every sex we have – and, from time to time, read our sex diary?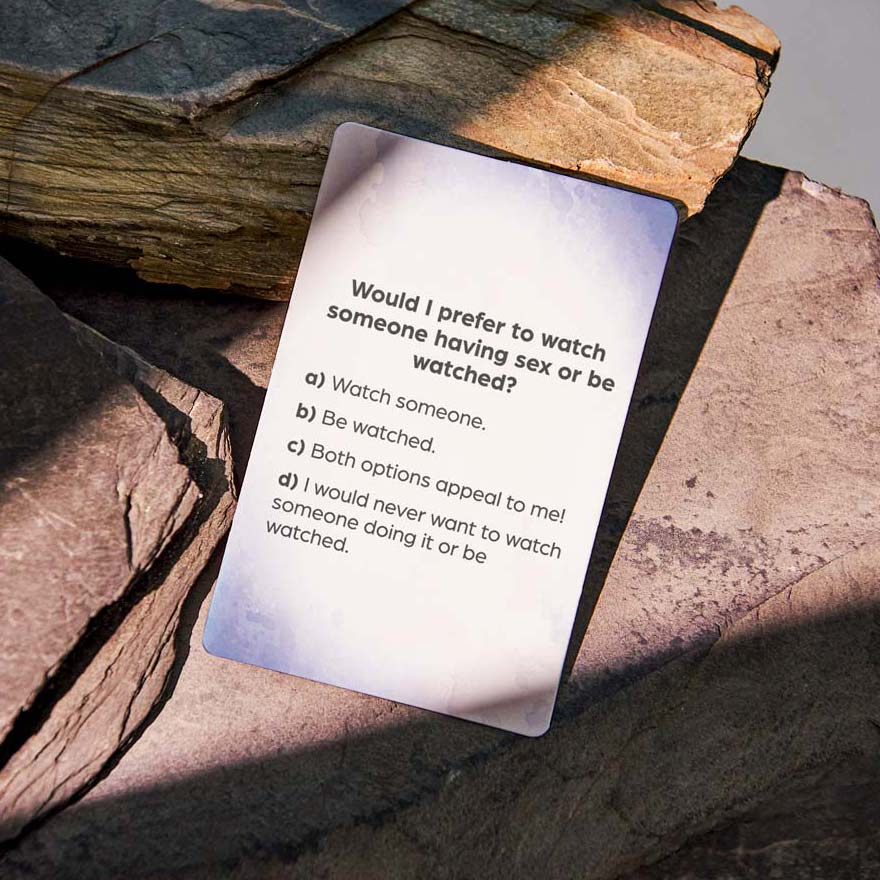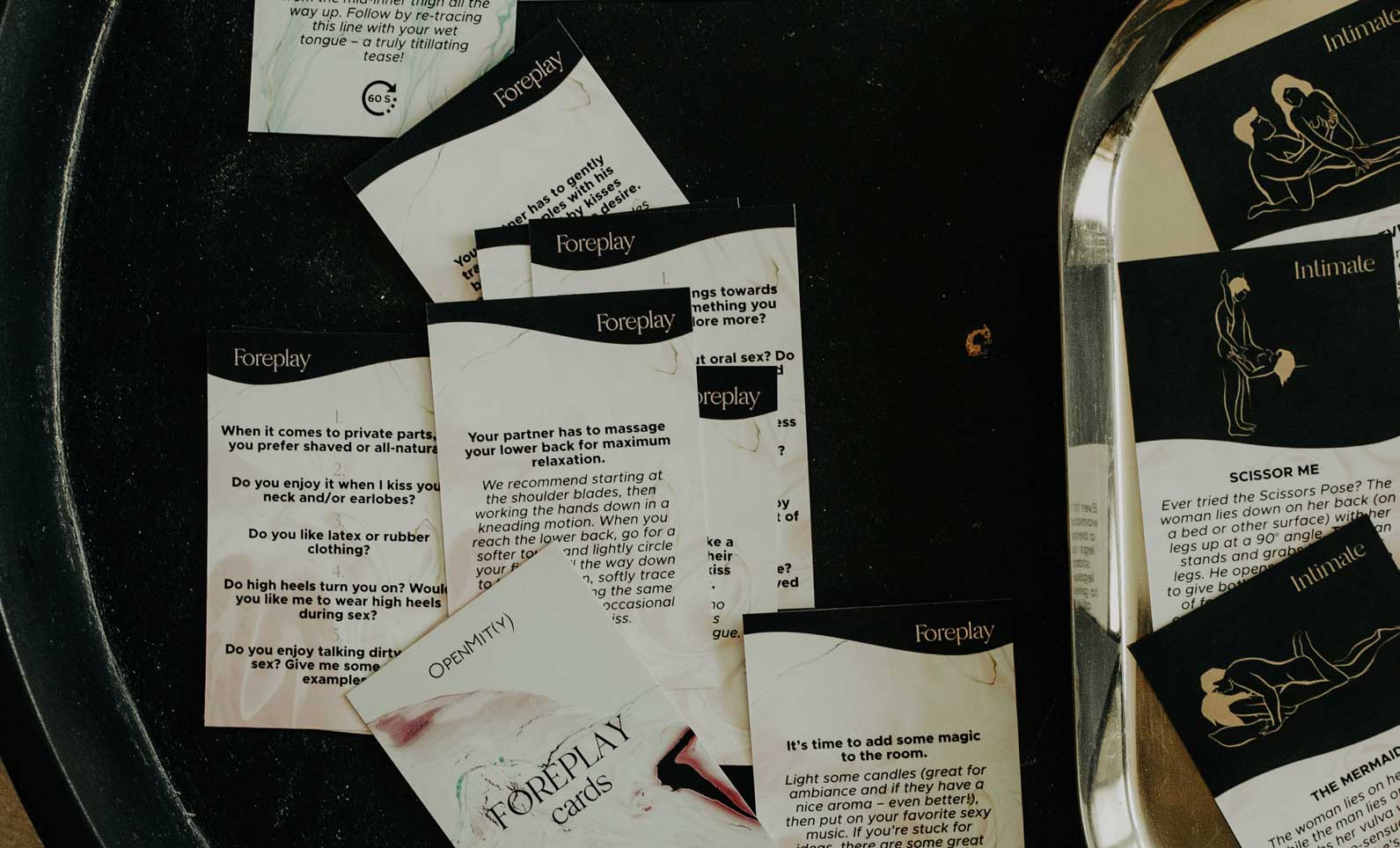 50 Spicy questions + 58 Spicy activities in a game
Tic-Tac-To the Bedroom Premium Edition
Spicy truth questions
In which location have you always dreamed of being intimate?
Do you remember the exact moment when you felt the most attracted to me?
What kind of foreplay do you secretly crave the most?
How do you feel when you see me fresh out of the shower?
What's the sexiest dream you've had that involved me?
How would you feel about using toys or props in the bedroom?
Is there a particular scent on me that drives you wild?
What song makes you think of a steamy night with me
How do you feel about role-playing? Any scenarios you've thought of?
Do you like the lights on or off while we're making love?
Is there a specific kiss or touch from our past that you often think about?
What's the boldest thing you've ever wanted to try with me?
How do you feel about morning encounters vs. night-time rendezvous?
What kind of scenes or genres do you find most appealing in romantic movies?
Is there something I've worn that you secretly wish I'd wear more often?
How do you feel about leaving teasing notes or messages for each other?
170 spicy questions in a game
Spicy truth or dare questions over text
What's the most daring place you've considered being intimate in?
How does it feel when I whisper in your ear?
Have you ever fantasized about outdoor sex adventures with me?
How do you feel about trying out lingerie or costumes?
Is there a movie scene that you'd love for us to recreate
What's a subtle thing I do that unintentionally turns you on?
Which part of your body do you love being touched the most?
Do you want to play any challenges or games in the bedroom? How about a Tic-Tac-To the Bedroom game with 50 sexy questions and 58 pleasure cards?
Do you have a favorite memory of us that always gets you in the mood?
How do you feel about reading or watching erotica together?
Check Spicy Foreplay Game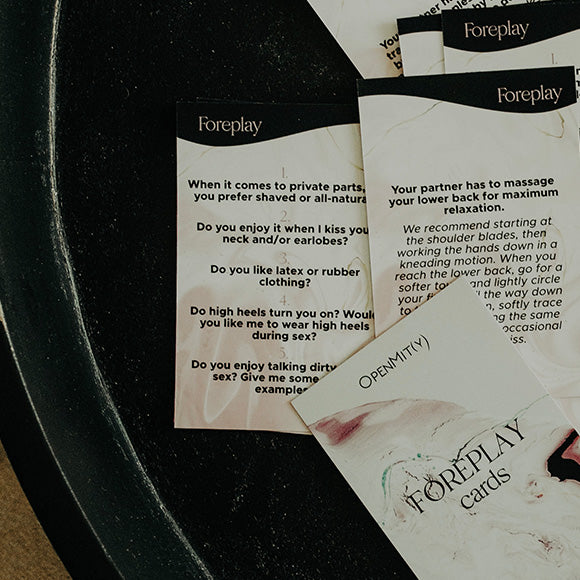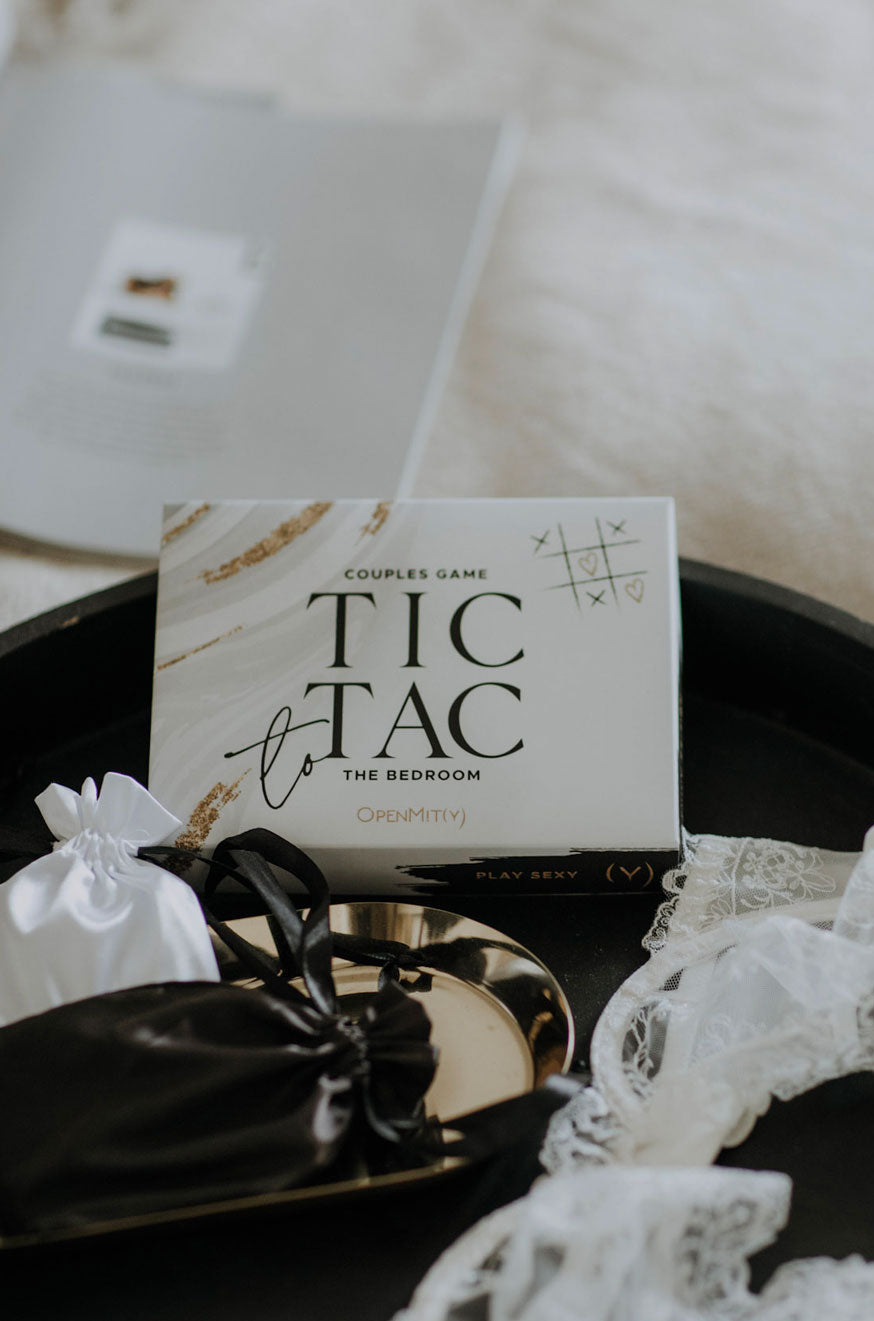 Are there any particular sounds or words that drive you wild?
What compliment have you received about our intimacy that made you proud?
How would you feel about a spontaneous weekend getaway for romance?
Have you ever had a moment with me that felt straight out of a romance novel?
What do you think about trying new oils or massage techniques on each other
How do you feel when I look deep into your eyes?
Do you prefer candlelight or moonlight for a romantic setting?
What's your favorite memory of us in water (pool, beach, shower, etc.)?
Do you enjoy it when I take control or when you're the one leading?
Is there a memory of us that makes you smile whenever you think of it?
What's something you wish we'd try more often?
Have you ever thought about us while at work or in a public place?
What kind of romantic gestures make you feel the most loved?
How would you feel about documenting our romance (like through photos or a journal)?
Are there any places on your body you wish I'd pay more attention to?
What's a romantic or sensual talent you wish you had or could improve on?
Have you ever thought about us under the stars or in nature?
How does it feel when we sync our breathing or heartbeats?
What kind of scenarios or themes do you fantasize about?
How do you feel about slow teasing vs. spontaneous passion?
The most extensive adult game
The Box of Burning Desires
170 spicy questions
50 playful ideas to set the mood and build anticipation
50 pleasure cards with watercolor illustrations
36 fantasy scenarios
Check the spicy game
Intimacy isn't just about physical closeness; it's about emotional depth and understanding. It's about diving into the hidden corners of your partner's mind, exploring fantasies, and sharing those quiet, burning curiosities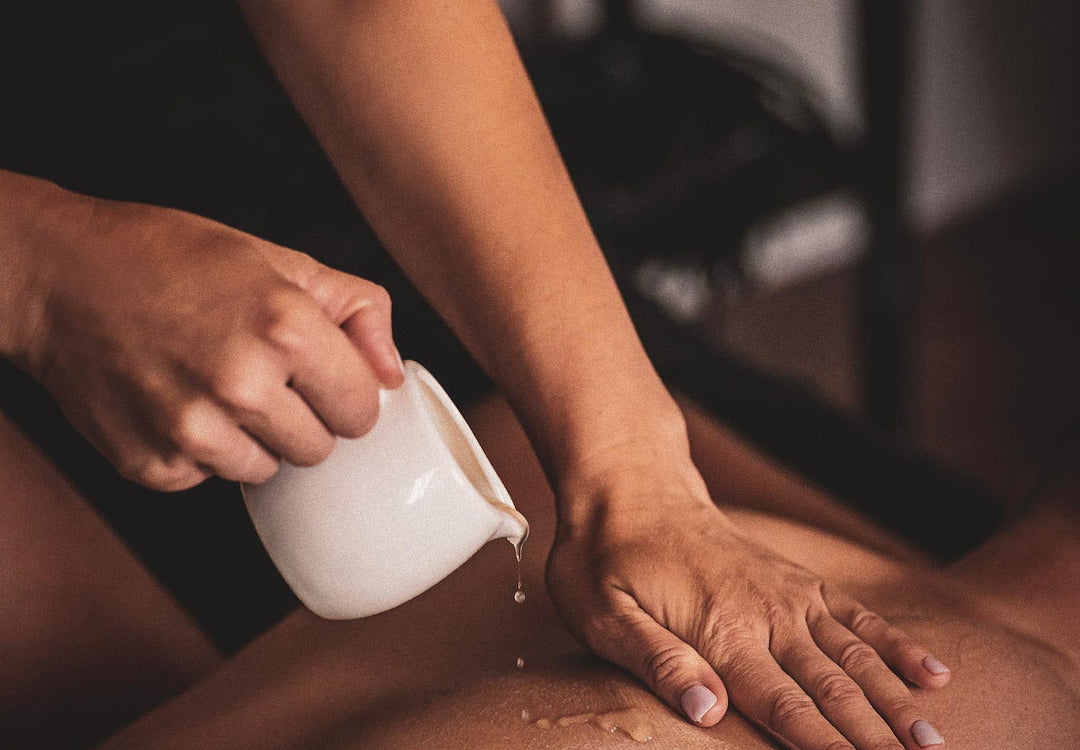 Candle with benefits
Massage candle with low melting point
instead of melting down into wax, it becomes a warn massage oil.This oil will hydrate and condition your skin, whilst making your home smell gorgeous andput you both in a romantic mood.
FOR LOVING COUPLES
To keep the passion alive
For Loving couples who want to learn and grow together while keeping their passion alive! We want every couples' bonds to become stronger.
Best-selling Love Battleship game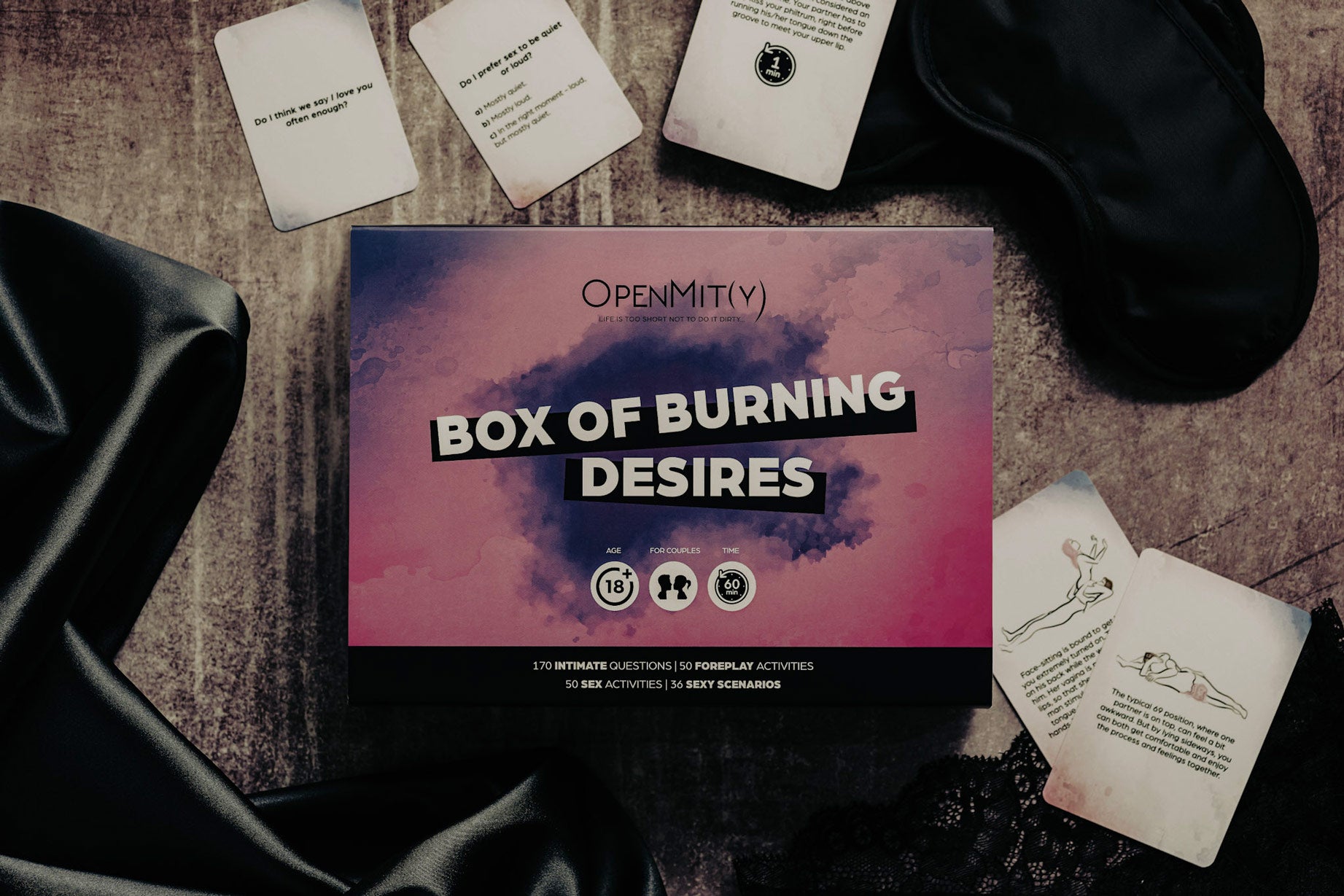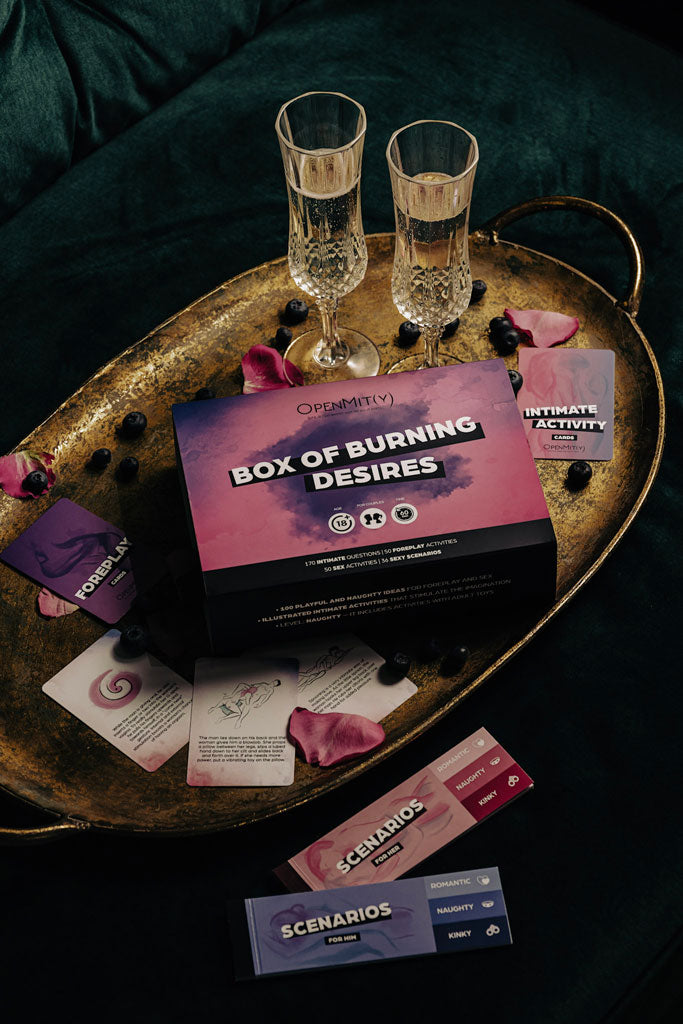 The most extensive adult game available
170 spicy questions 50 playful ideas to set the mood and build anticipation 50 pleasure cards with watercolor illustrations 36 fantasy scenarios