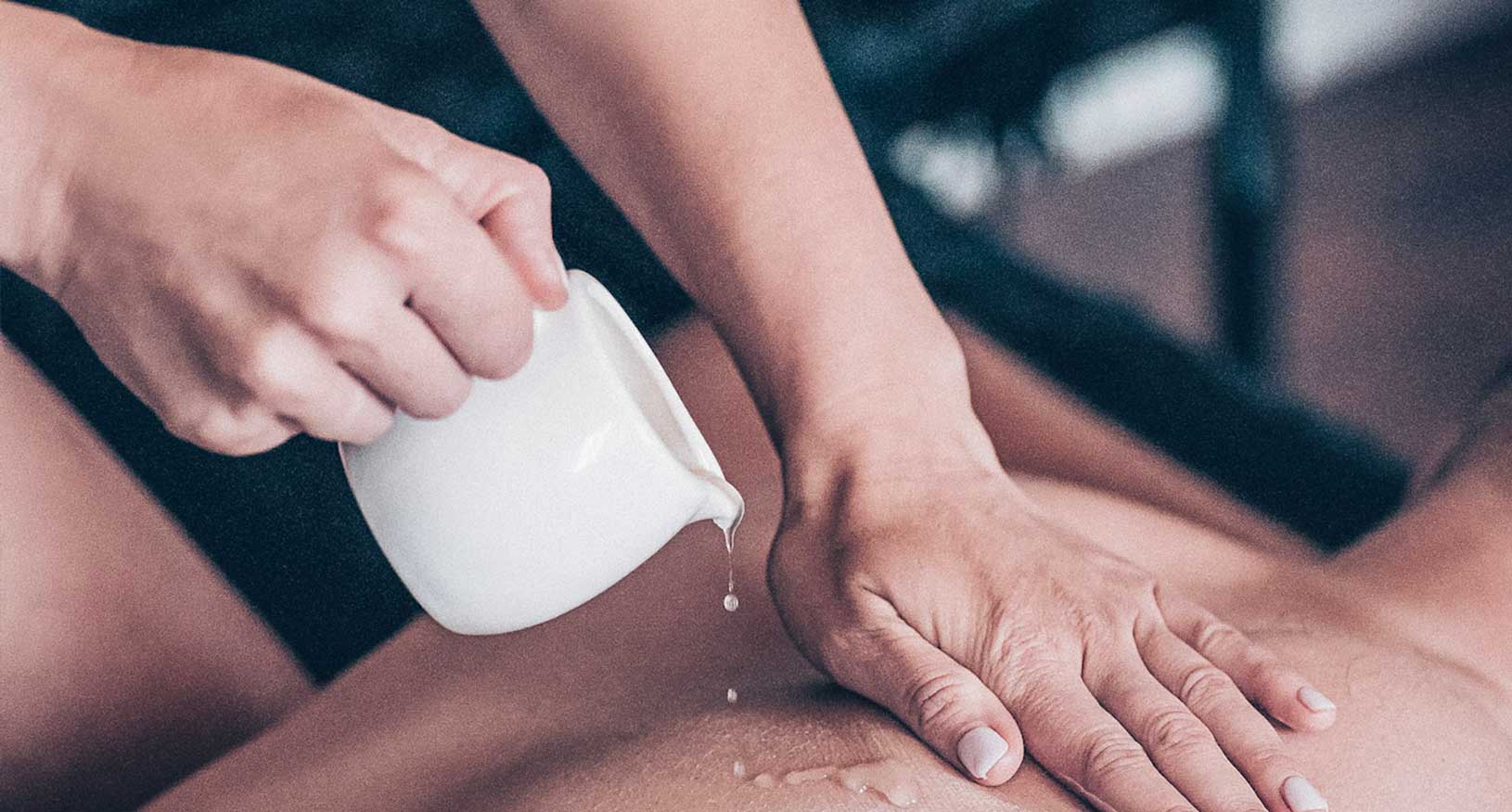 5 products
Enjoy a sensual massage with our extra special kissable massage candles for couples with tempting flavors. 
Massage candles
Massage candles transform into aromatic massage oil when burned. They are great for relaxation and pleasant sensations during the massage as the oil allows hands to glide gently over the whole body, improving circulation and relaxing muscles. Due to their unique composition, these types of candles do not burn the skin when transforming into massage oil. It only slightly warms the skin, truly immersing you in the world of enjoyment and bliss. Buy our kissable massage candles for couples in one of several tempting flavors (or try them all) and experience unforgettable feelings with your partner!
How to use massage candles
Not sure how to use massage candles? Here's some advice! First of all, you should light the candle a little bit before you start the massage so that it starts to melt slowly. We advise using the oil on clean and dry skin. Warm oil is much more effective and pleasant to use, and it also spreads the aroma more actively. You can use the massage candle on different parts of the body but remember that it cannot be used as a lubricant. After the massage, there is no need to rinse off the oil: it absorbs very quickly and pampers the skin, increasing its firmness and elasticity. Our massage candles come inside a lovely creamer that allows pouring the oil easily.
Massage candles for romantic date nights and relaxing evenings
Massage candles can bring variety into your love life as well. Candles have an aromatherapy effect that eliminates fatigue, relieves stress and bad thoughts, immersing you in a world of complete relaxation. It's also a great option for a romantic date night with your significant other, helping you create pleasant and memorable sensations for each other.
The composition of the massage candles is well thought out. Natural oils and aromatic essences awaken the senses and have a nourishing, regenerating, and softening effect on the skin. You can enjoy quality time together, relax after a tough day and take care of your skin at the same time. Why choose OpenMityRomance massage candles?
- A great idea for a cozy and romantic evening with your partner after a busy workweek or at any other time.
- A charming and special gift for an anniversary, Valentine's Day, Christmas, or any other celebration.
- A way to become closer with your partner and enjoy quality time together.
Our massage candles will be a real delight both for yourself and your significant other! Choose our kissable oil candles or a massage ritual set for couples and start to enjoy pleasurable and sensual massages.
Frequently Asked Questions about massage candles
What are massage candles?

A massage candle is a special type of candle that turns into massage oil after being lit. You just need to light the candle and enjoy its aroma, accompanied by a pleasant massage from your significant other.

How to use massage oil candles?

Light a massage candle and let it burn until enough oil has melted. OpenMityRomance massage candles must be lit for approximately 15-20 minutes. Then they will turn into warm and fragrant massage oil. Let the oil cool down for a few seconds and test it on your wrist first. When you are comfortable with the temperature, you can pour the oil onto the skin and start the massage.

Are OpenMityRomance massage candles for couples edible?

No, our massage candles for couples are not edible. However, you can safely kiss the skin of your partner when you perform a massage.

What are the usual ingredients of massage candles?

Usually, the massage candle ingredients are a combination of different oils, essences, and aromas. OpenMityRomance massage candles contain vegetable oil, shea butter, beeswax, and other ingredients for smooth skin.